NAMASTE
INNER SPRING
YOGA
Yoga Instruction in Hatha, Yin, & Vinyasa Styles for All Levels and Abilities
Hatha Yoga
The Sanskrit word hatha means "force" and implies that we must apply effort in our practice. The term hatha yoga refers to a branch of yoga that uses asana (physical postures), pranayama (breathing exercises), and dhyana (concentration) as a means of attaining samadhi (spiritual bliss). Hatha yoga is popular as a way to strengthen the body, increase flexibility, and reduce stress.
Find Your Breath
Our peaceful open space is the perfect place for you to begin or deepen your practice! Dedicated solely to the practices of yoga, Inner Spring Yoga is the destination for yoga in the Louisville area. We offer instructor led hatha, vinyasa, restorative, and yin yoga to all levels and skills. Our certified and registered teachers have many years of combined experience and look forward to helping you find new growth within.
Vinyasa Yoga
The Sanskrit word vinyasa means "to place in a special way" and refers to the moment to moment awareness of a series of unfolding events. The term vinyasa yoga refers to a branch of hatha yoga that links breath and movement in a flowing sequence of asana. There is less focus on physical alignment in a vinyasa yoga class, as the intention is to observe the process of unfolding.
Meet Our Teachers
Great teachers bring an energy and understanding that comes from going through their own periods of darkness, and emerging on the others side with a new level of empathy and compassion. They are able to inspire and support you on your path. And they are here to serve. Let us offer you a practice that will change the way you fundamentally view the world while bringing a smile to your face.
Yin Yoga
Yin and Yang are relative terms and one cannot exist without the other. In terms of yoga, yin denotes that we are working with tissues that are more dense and less elastic, namely the connective tissues of the body that are generally not exercised in a more traditional yang or hatha yoga class. Yin Yoga focuses primarily on the hips, pelvis and low back and is designed to prepare our bodies for extended periods of seated meditation.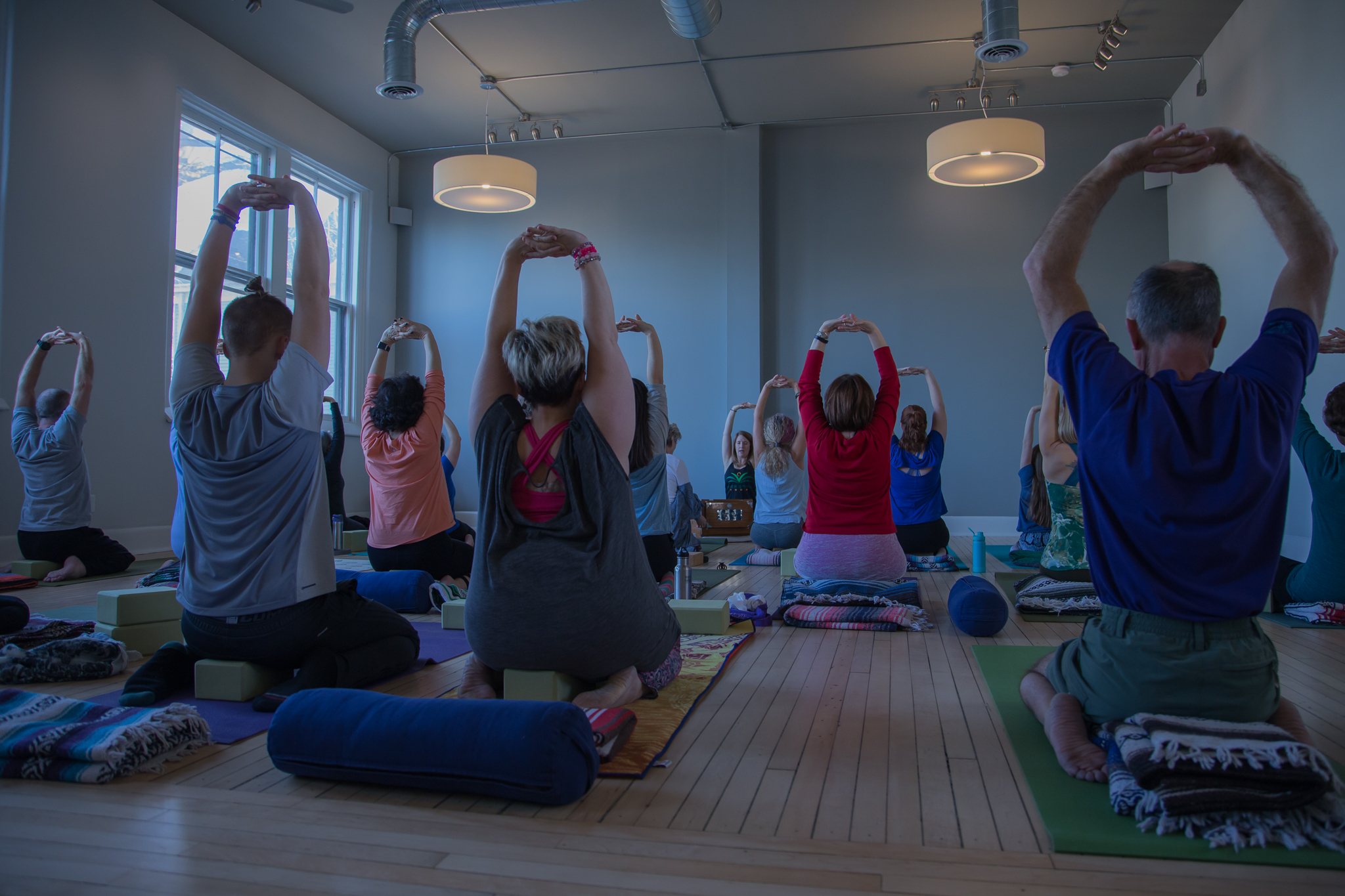 Are you interested in deepening your spiritual practice?
Would you like to learn how to teach yoga to others? Want to learn more about the tradition of yoga and deepen your practice? If your answer is "yes" our Yoga Teacher Training and Personal Spiritual Development course might be just what you are looking for. This program is a comprehensive training program designed to deepen one's personal understanding and practice of yoga, as well as provide the necessary skills to safely and confidently teach yoga to others.
Restorative Yoga
Restorative Yoga provides a respite from your hectic daily life. Becoming centered in your breath, resting in stillness, and focusing your mind are all hallmarks of a restorative yoga practice.
Inner Spring Yoga is more than just a yoga studio — we are a community. The Sanskrit word saṃgha means community, specifically a community of friends coming together for a shared purpose. At Inner Spring Yoga that purpose is to widen our circle of compassion and work to improve ourselves as a way of improving our wider community. In our beautiful community lounge students come together before and after class, share a cup of tea or coffee, chat about their day, share book reviews, and so much more.
The Floor Is YoUrs
Reservations are encouraged, as it helps us plan and prepare. See what we have to offer, and roll your mat out.